The Bank of England is predicting UK inflation will hit just over 13% in the fourth quarter of the year which will coincide with the country entering a year-long recession.
In a bid to combat soaring inflation the bank announced it was putting interest rates up by 50 basis points to 1.75% – the largest increase in more than a quarter of a century.
Its monetary policy summary also contained predictions that the Consumer Prices Index (CPI) measure of inflation is expected to rise from 9.4% in June to just over 13% in Q4 2022.
The bank said it will remain at "very elevated" levels throughout much of next year, before falling to the bank's 2% target in two years.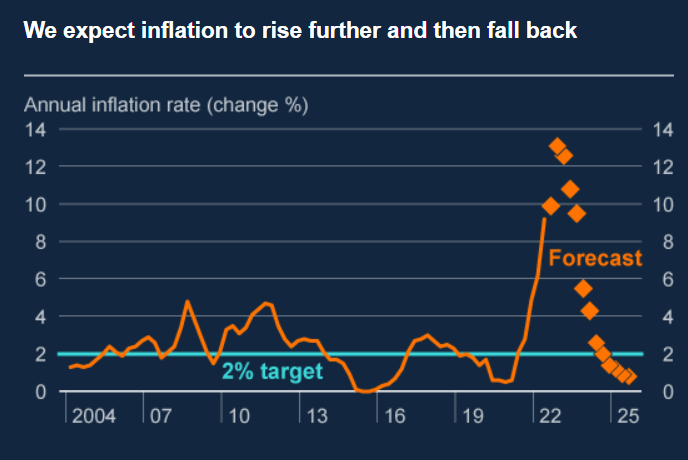 CPI inflation was expected to rise to around 10% in July and remain at around this level through the rest of the third quarter, reflecting higher fuel, food and services prices.
Turning to GDP growth, the bank said it expected GDP to increase by 0.4% in Q3 2022 ahead of the UK entering recession from the fourth quarter of this year, with GDP then falling in every quarter until the end of 2023.